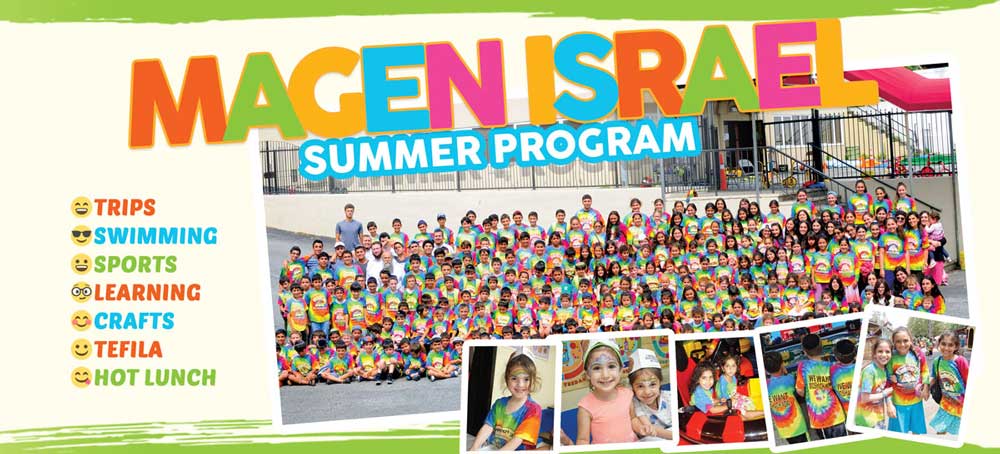 2019 Summer Camp Dates
Our program runs for 8 weeks. We are located at Long Island Hebrew Academy (LIHA) in Great Neck, NY. Registration is available in weekly intervals.
| | |
| --- | --- |
| Week 1 (6/24 – 6/29) | Week 5 (7/22 – 7/26) |
| Week 2 (7/1 – 7/5) | Week 6 (7/29 – 8/2) |
| Week 3 (7/8 -7/12) | Week 7 (8/5 -8/9) |
| Week 4 (7/15 – 7/19) | Week 8 (8/12 – 8/16) |
Early Bird Discount
Register and prepay before May 29, 2019 for a minimum of 4 weeks
Registration Fee: $50 per family (non refundable).
Izzy Kiddies (ages 3-5 | Entering Nursey-1st Grade): $265 per week
Izzy Girls and Yeshivacation (ages 6-11 | Entering 2nd through 6th Grade): $285 per week
Early Bird Terms and Conditions
*Registration must be submitted by Wednesday, May 29, 2019 for Early Bird Rates to apply.
*A non-refundable registration fee of $50 per family is required with each application. Applications without registration fees will not be processed.
*Payment must be received in full by Wednesday, May 29, 2019. Payment can be submitted in the form of cash, check, or credit card. Please make checks payable to Gan Israel. Checks may be postdated until June 21, 2019. Please note that a 4% service charge will apply for payments submitted by credit card.
*Early Bird cannot be combined with any other discounts. Sibling discounts do not apply to Early Bird rates.
2019 Rates
Registration Fee: $50 per family (non-refundable)
Izzy Kiddies Rates | Ages 3-5 (Entering Nursery-1st Grade):
Campers must be toilet trained to join this program.
1-3 weeks: $300 per week
4-8 weeks: $285 per week
Izzy Girls and Yeshivacation Rates | Ages 6-11 (Entering 2nd-6th Grade):
1-3 weeks: $320 per week
4-8 weeks: $305 per week
Registration Form
Click here download the registration form for summer 2019.
Summer Calendar
Contact Information
Office Number: (516) 482-2305 | (516) 466-6862
Email: magenisraelcenter@gmail.com
Summer Program Site: Long Island Hebrew Academy – 122 Cutter Mill Road, Great Neck, 11023
About Us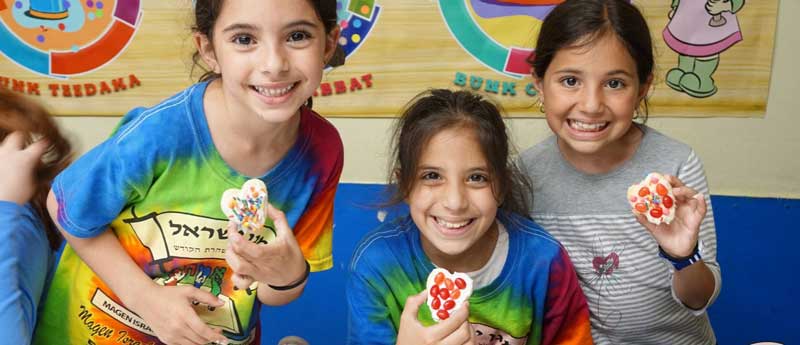 Welcome to Magen Israel of Great Neck, as we celebrate over 25 years of educating children in a fun and creative Torah environment.
With over two decades of service to the community, our summer camp has given hundreds of children a meaningful and thrilling summer experience over the years. Magen Israel enjoys a well-earned reputation as a trendsetter, with innovative ideas, creative programs, and new activities being introduced continuously.
Many a child has been known to wait all year to come back, from preschoolers to our senior division, children delight in the warm and spirited, Jewish atmosphere of Magen Israel. Our children enjoy a wide range of activities including swimming, sports, creative movement, arts & crafts, baking, and so much more.
From offsite trips to onsite entertainers, there's never a dull moment. Torah learning is a predominant part of our week and our Yeshivacation program incorporates daily classes in in-depth Mishnayot, Chumash, and Gemara.
History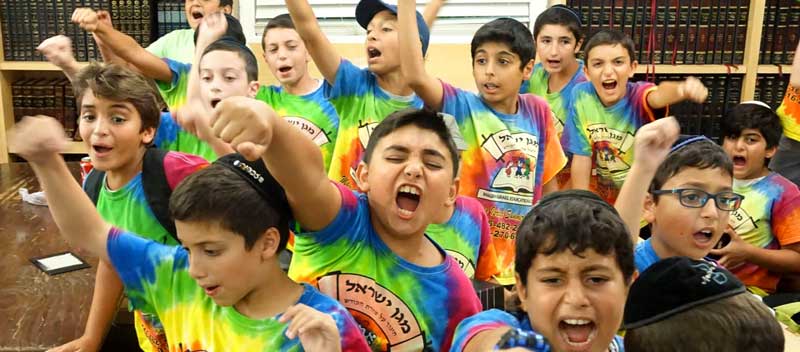 Founded in Ladispoli, Italy in 1989 with the blessing of the Lubavitcher Rebbe, Magen Israel Summer Program has been dedicated to the singular purpose of providing every Jewish child with a positive and meaningful Jewish experience.
The summer camp moved to Kew Gardens in 1991, and from the handful of campers in Shaare Tovah to the 250 campers who attend our Great Neck Jewish summer camp today, Magen Israel has been a high point in the lives of the thousands of children who have walked through our doors each summer.
Contact Form