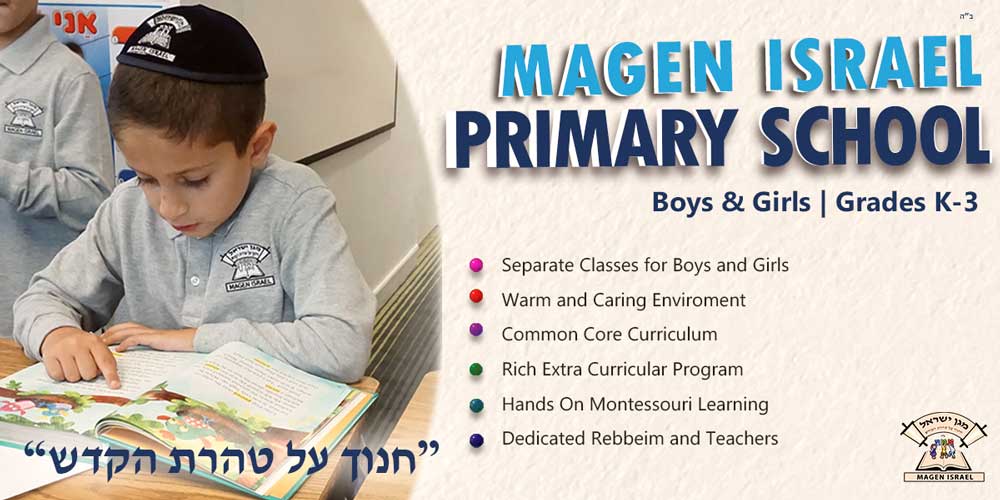 Our School
At Magen Israel Primary School we believe that learning is an integrated experience, woven into the fabric of each school day. Hands-on activities and interactive lessons provide a fully engaging learning experience.
With a focus on individual attention and an appreciation for the unique qualities of every student, we endeavor to meet the needs of each child in a warm and safe environment.
Our dynamic dual curriculum maintains the highest standards of study, ensuring a rich and thorough Jewish education coupled with a comprehensive general studies program. Our secular studies curriculum conforms to the standards of the Great Neck public school system.
Registration
Registration is now open for grades K-3. To learn more about our school or to schedule an interview please call (516) 482-2305.
School Uniforms
School uniforms can be ordered from either Lands End or Cookies.
Contact Us
Office Number: (516) 482-2305
Office Address: 54 Steamboat Rd. Great Neck 11023
Email: magenisralcenter@gmail.com